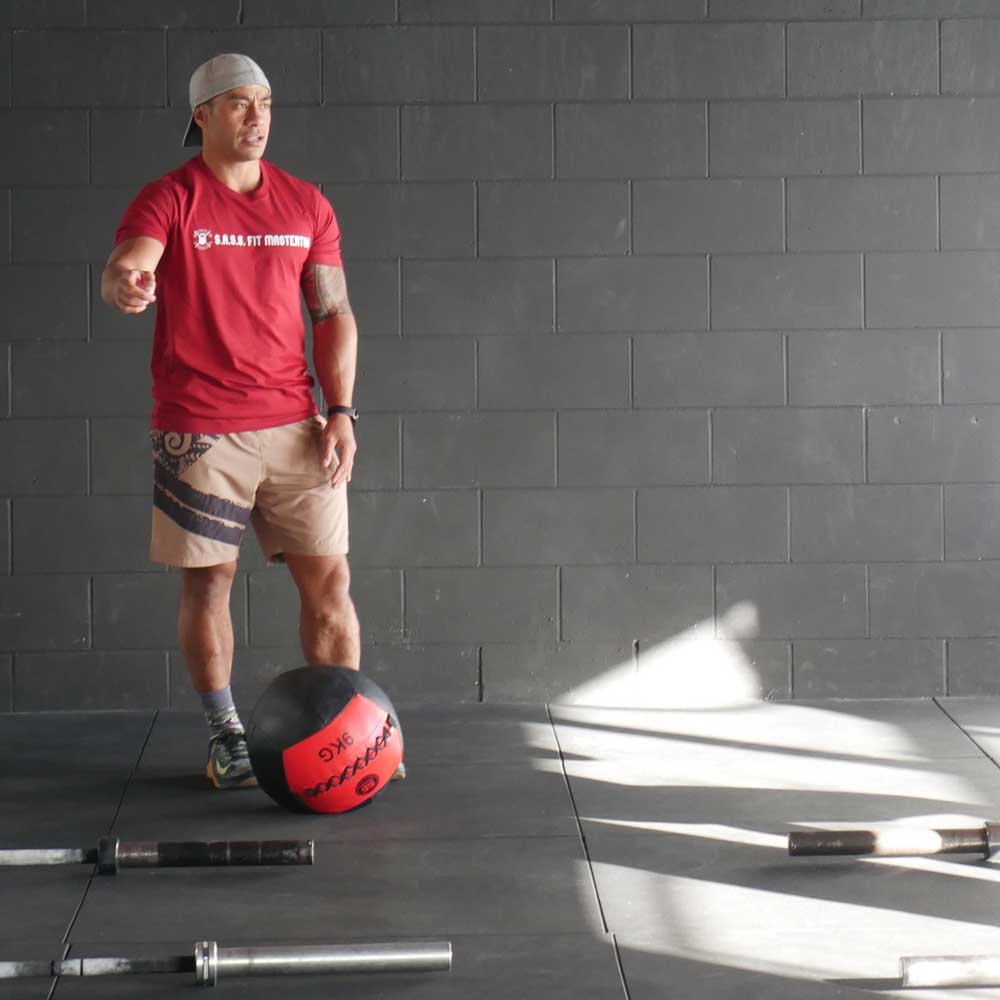 What is your favourite and least favourite functional training movement?
Snatch is my favourite and least favourite.
What would your super powers be?
To be able to fly..
Top 3 training tips?
Listen to your body when it needs to rest it will tell you.
Train to gain not to strain.
Do the mahi get the treats
Greatest achievement so far?
Has to be achieving a 90kgs squat snatch always chasing that 100kg squat snatch.
What goals have you set for yourself?
Don't be afraid to train weaknesses embrace them.
Favourite food?
Too many great foods out there to name just one and still plenty to try
Favourite tunes to workout to?
As long as it gets the body and mind working hard then i am happy.
Who do you idolise and why?
Tia Toomey. The dedication, commitment, overcoming self belief issues to become the champion she is today is inspiring
Why did you join SASSFit coaching team?
Coming from a military background it seemed very fitting to be able to work alongside a fellow service member.
I have been involved with the functional fitness community for 5 years and a qualified CrossFit® trainer for 2 years. Achieved certification in Personal PT in 2016. After doing many years training in the gym doing isolated movements I found a new passion for functional fitness.
I walk into the gym and I can walk away feeling like that was a "workout" whilst feeling nervous and excited for what the next workout will bring.
*The use of the term CrossFi® in this bio refers to the trainer and does not imply any other affilliation to the CrossFit® brand.