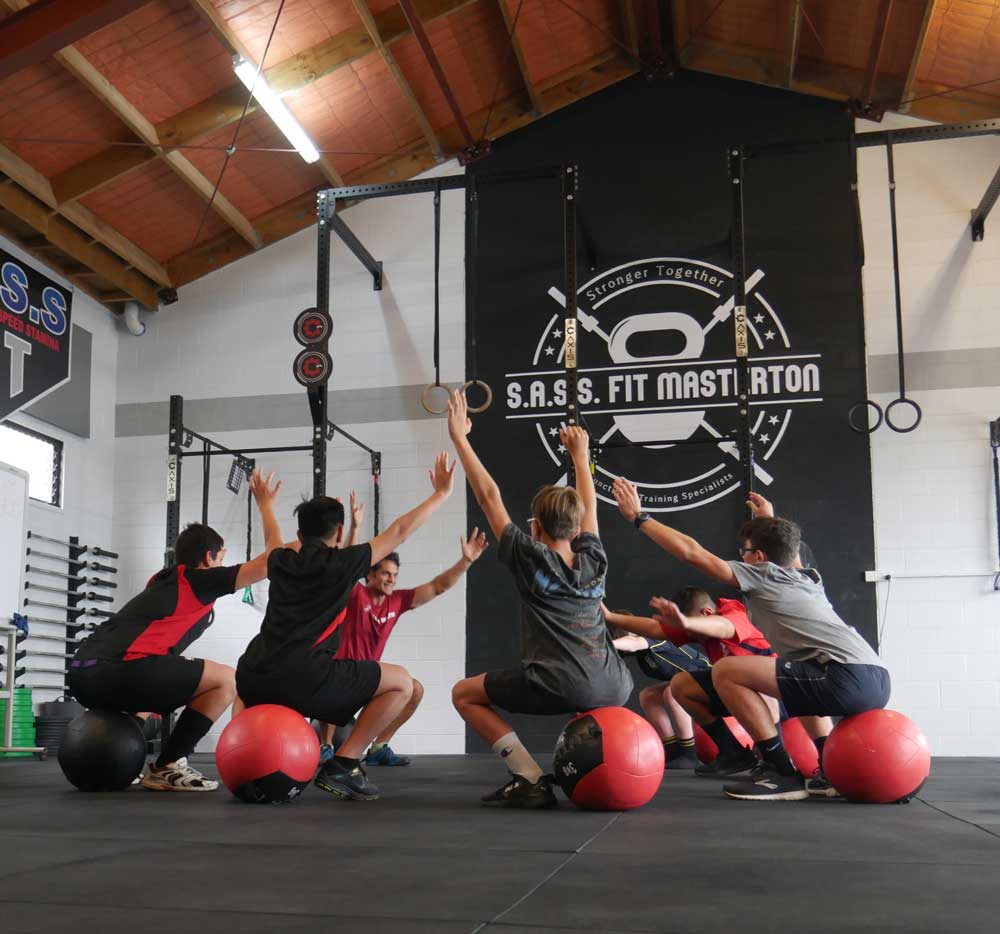 Why start them young…
Functional training should be a daily part of life, no matter what your age is.
Young people have the unique ability to adapt easily to functional training, their mobility and functional movement patterns are yet to be damaged by years of poor lifestyle choices, diet and not enough movement.   The term' Use it or Lose It' could not be more accurate.   The goal of our Kids & Teens programs is to instill in this and future generations a positive association with exercise, a desire to be fit and live a long healthy life.
SASSFit Kids & Teens program will help your child develop healthy habits and physical fitness in the best way possible: through functional fitness training.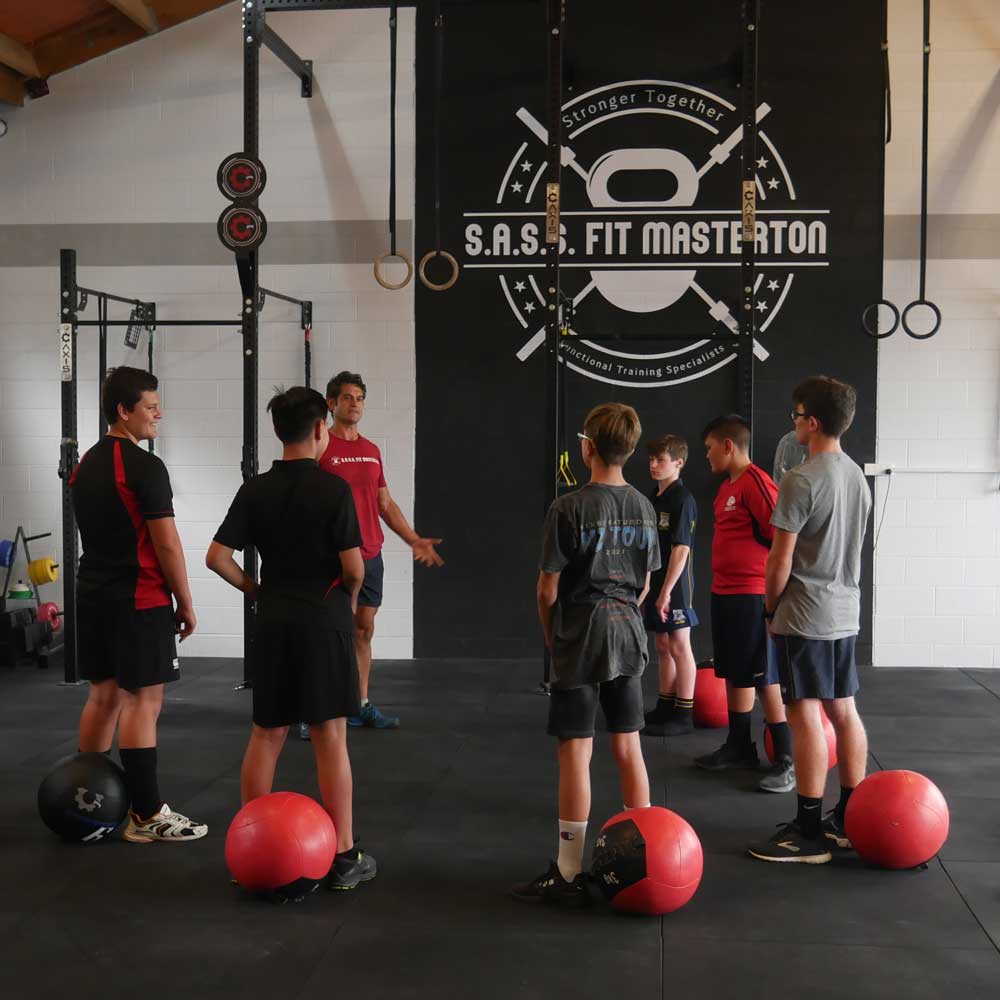 Functional Fitness is:
Fun Physical Activity

Educational

Team work

Following rules

Accepting Feedback

Learning to move correctly

Perseverance

Working hard

Developing personal responsibility
SASSKids:
This is a term run program for children aged 8-12 years and is designed to be safe, fun and engaging.  Classes are functional training based circuits which improve cardiovascular fitness, muscular strength and endurance which is transferable across all kids sporting activities
SASSTeens:
This is a term run program for teenagers aged 13 – 17 years.  This program builds on the foundation movements taught in SASSKids.  Our classes focus on the 9 functional training foundation movements, gymnastics, plyometrics and military style boot camp fun activities .  Your teen will increase cardiovascular & muscular endurance, speed, power, agility and explosiveness whilst building valuable lasting health and fitness habits for the future.
Introducing the New Teens Barbell Class
WHY TEACH TEENS WEIGHTLIFTING?
Our teens barbell class is about more than just lifting heavy weights. Strength training through traditional barbell techniques and Olympic weightlifting has been proven to have many benefits, even for the young. In fact, Olympic weightlifting is the one sport that has been proven to improve athletic performance in all other sporting activities. Olympic weightlifting increases strength, stability, co-ordination, mobility and explosive power.
Our teen classes cover the fundamentals of Olympic weightlifting, strength training and conditioning.

Children develop their lifting technique and load at a pace suitable for their age and abilities.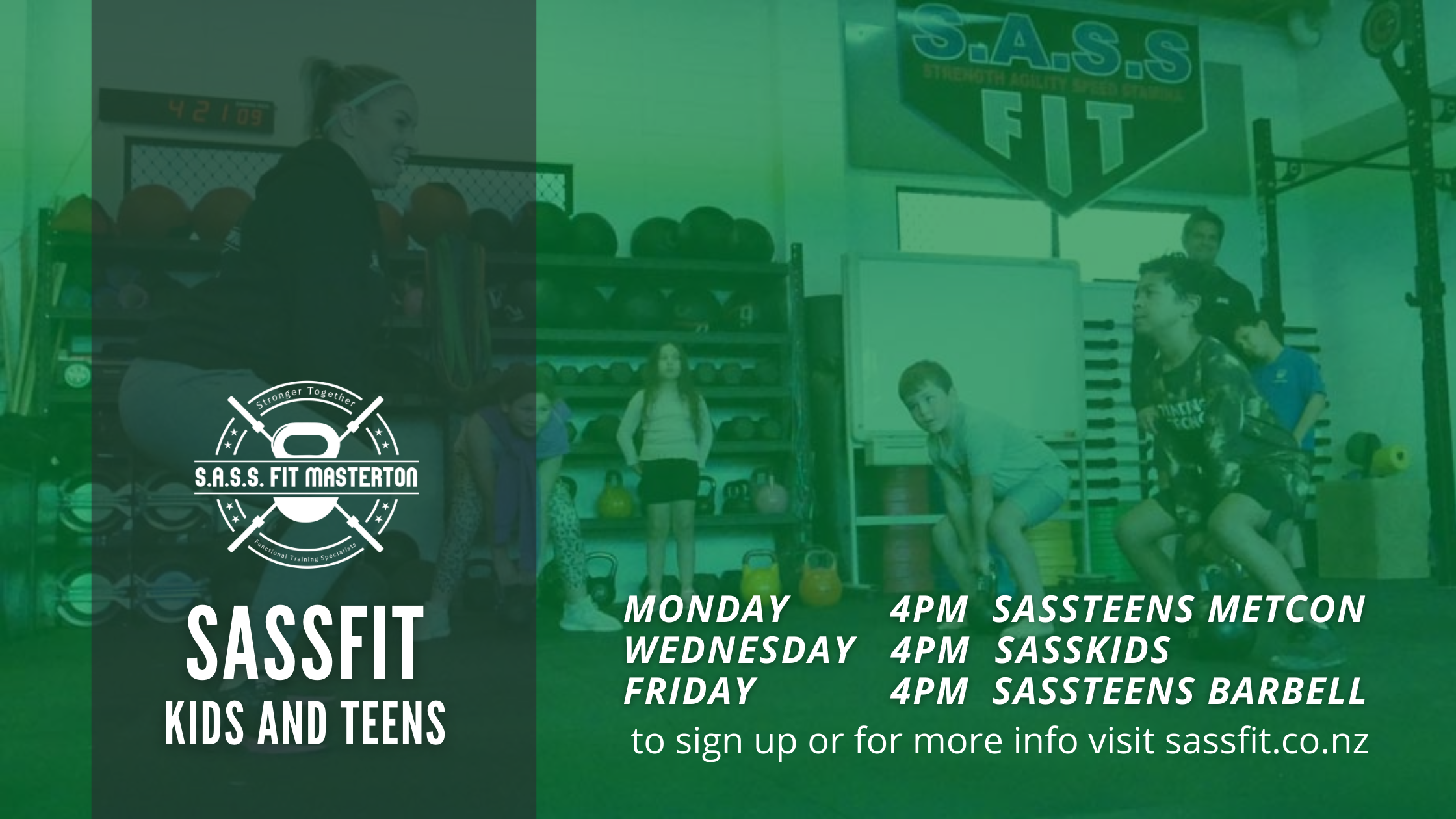 Sign up for the term
Places are limited in both classes so to make sure you don't miss out sign your child up now for the term.