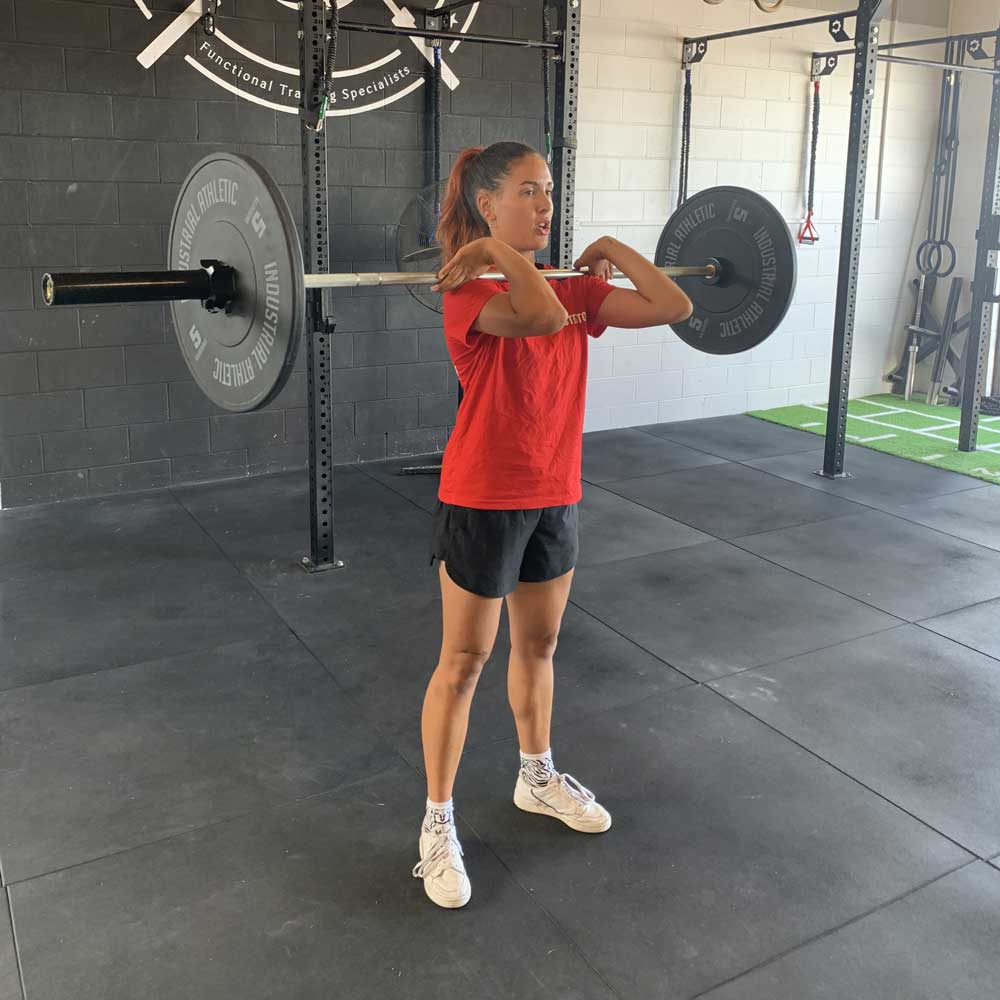 Sionaigh mccann
COACH
My name is Sionaigh – also known as Nay. I am 22 years old and currently studying Applied Science in Exercise Prescription.
What is your favourite and least favourite functional training movement?
My favourite movement is a snatch because it is such a complex movement. There are so many aspects which is a great challenge, and the feeling when you nail the lift is priceless.
My least favourite movement is a frogman sit up – I just can not string them together quickly – so whenever I see more than 10reps in a row in a WOD I'm soooo mad.
What would your super powers be?
I would want my superpower to be like Jasper on Twilight! To control the mood and feelings of myself and the room – such an interesting concept. But mostly so I could stay calm and reduce stress from university!
Top 3 training tips?
Practice Always use great technique –

There is never a good reason to lose form

Stretching is your best friend.
Greatest achievement so far?
My greatest achievement so far is nailing handstand walks.
What goals have you set for yourself?
I have a few goals. My first goal is to complete my degree in Exercise and Sport. Another of my goals is to qualify in strength and conditioning. Lastly I'd like to start back at dance class.
Favourite food?
Chicken and chips.
Favourite tunes to workout to?
Anything I can sing along too or DOOF DOOF
Who do you idolise and why?
There are many cross fitters to idolise but my dad John McCann by far tops them all. He is an old man who took up functional fitness only a few years ago after I joined and he hasn't looked back since. He is so hearty during WODS – and constantly asking for a finisher.
Why Join the sassfit coaching team?
I joined the team because I have been with the fam for years. My past SASS coaches have been a huge part of shaping my fitness journey – and inspired my study and career into exercise prescription.